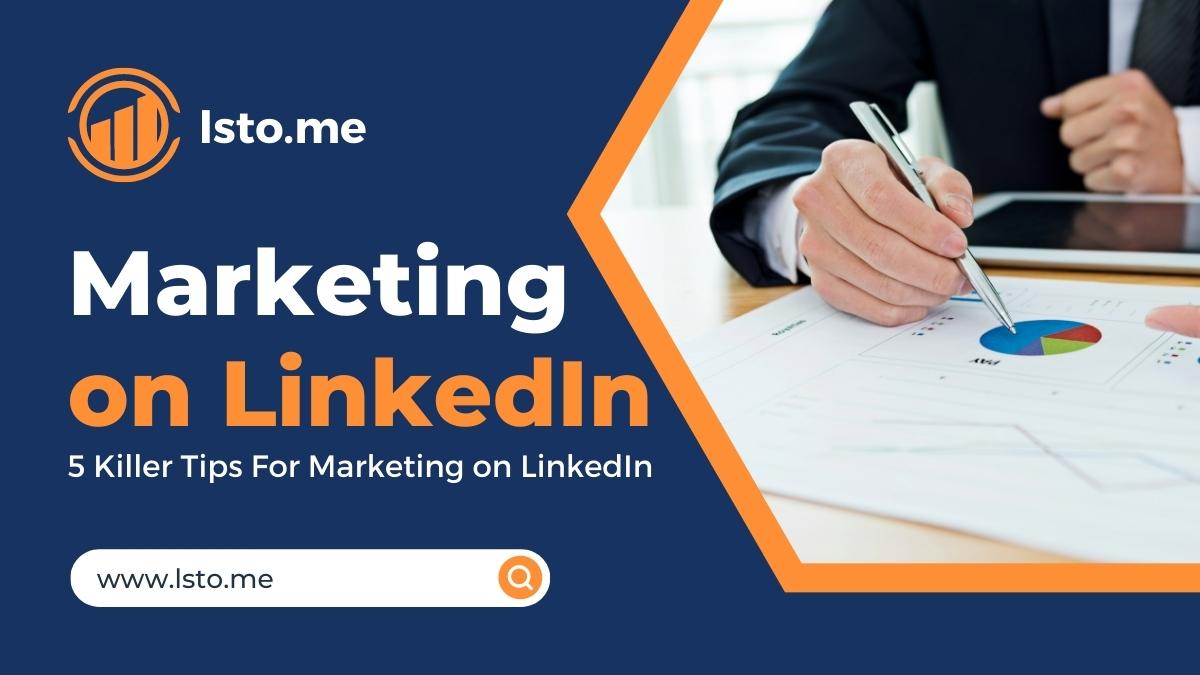 As the world's largest professional network with over 450 million members, LinkedIn provides ample opportunities for businesses to connect with their target audiences. By creating a company page and using LinkedIn's various marketing features, businesses can reach a wider audience, build relationships, and ultimately boost their bottom line.
Here are just a few reasons why LinkedIn is such a powerful marketing tool:
LinkedIn has massive reach. With over 450 million members in over 200 countries, LinkedIn gives businesses the opportunity to connect with a global audience.
LinkedIn is full of high-quality leads. Because it's a professional network, LinkedIn is full of potential customers who are already interested in what your business has to offer.
LinkedIn is great for relationship building.
1. Use a professional profile picture
A professional profile picture can make a big difference in how you're perceived on LinkedIn. It's worth taking the time to find a good headshot that represents you well.
Keep in mind that your profile picture is often the first thing people will see when they come across your profile, so make sure it makes a good impression.
There are a few things to keep in mind when choosing a profile picture: it should be high quality, it should be of you alone, and it should be professional (no selfies!).
2. Optimize your headline
As a business-oriented social media platform, LinkedIn is a powerful tool for marketing your company. But with over 500 million users, standing out can be tough. That's why it's important to optimize your headline.
Your headline is the first thing users will see when they come across your profile, so make it count. Use keywords that accurately describe what you do and what kind of company you work for. Include your title and any relevant certifications or degrees.
Most importantly, keep it short and sweet. Aim for around 100 characters so that users can quickly and easily get an understanding of who you are and what you do. With a well-optimized headline, you can attract more views and connections, helping you to reach your marketing goals on LinkedIn.
3. Use keywords in your summary
If you're a business looking to market on LinkedIn, there are a few things you should know about using keywords in your summary.
First and foremost, LinkedIn is a business-oriented social network, so it's important to use keywords that are relevant to your business. Secondly, LinkedIn gives users the ability to search for keywords within profiles, so it's important to include them in your summary.
Here are a few tips for using keywords in your LinkedIn summary:
Use relevant keywords that describe your business or industry.
Use keyword-rich phrases that potential customers might search for.
Use singular and plural versions of keywords as well as common misspellings.
Try not to stuff your summary with too many keywords – focus on quality over quantity.
Keep your summary concise, clear, and easy to read.
4. Join and participate in groups
LinkedIn is a powerful platform for marketing your business. By creating and participating in groups, you can reach a larger audience and generate leads.
Groups provide an opportunity to share your expertise with others and build relationships. When you join a group, be sure to participate actively by posting relevant content and engaging with other members.
LinkedIn groups can be a great way to connect with potential customers and partners. By taking the time to participate in groups, you can create valuable connections that will benefit your business.
5. Publish quality content
In order to market your business on LinkedIn, you need to publish quality content. This means writing articles that are interesting and informative, and that will capture the attention of your target audience.
Quality content is essential in order to stand out from the competition on LinkedIn. If you can provide valuable information that helps your readers solve a problem or learn something new, you'll be sure to get their attention.
Keep in mind that publishing quality content on LinkedIn isn't just about self-promotion – it's also about building relationships and connecting with your target audience. Take the time to comment on other people's articles, and engage in discussions to get the most out of LinkedIn marketing.
Conclusion:
Following these five tips will help you market your business more effectively on LinkedIn. By creating a company page, posting regular updates, and joining relevant groups, you will be able to reach a larger audience and generate more leads. In addition, participating in LinkedIn discussions and sharing interesting content will help you build relationships with potential customers and partners.