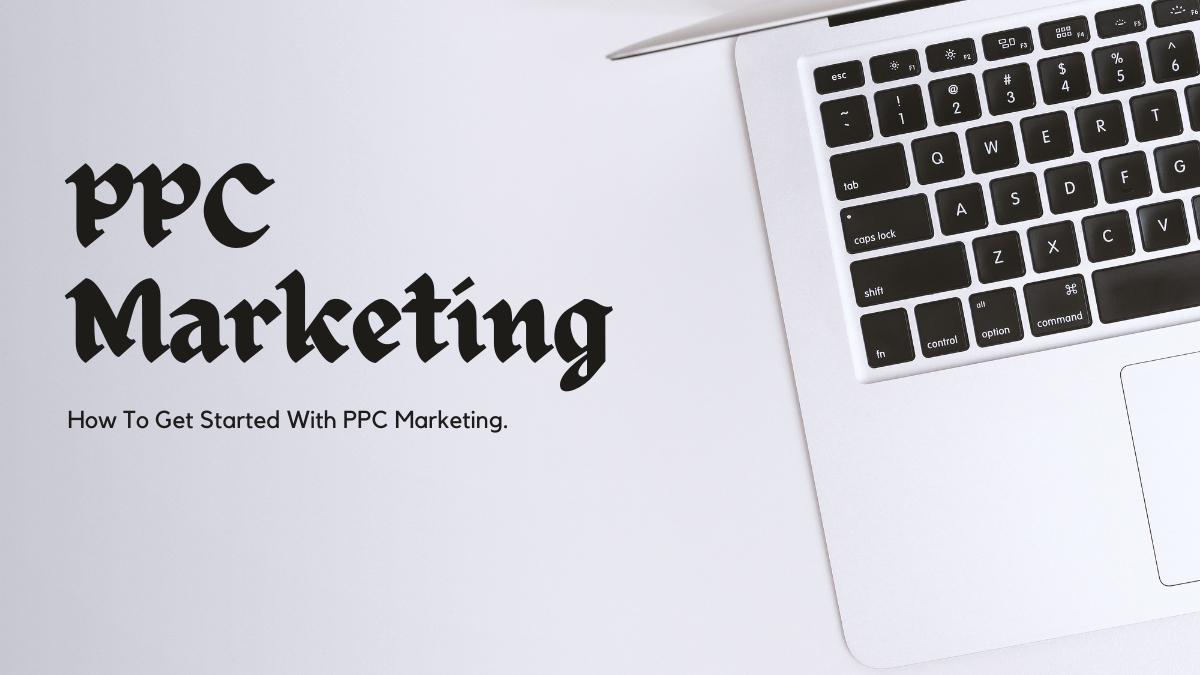 Small businesses are frequently reluctant to spend money on brand marketing. Most of the time, they don't know which marketing strategies to employ in order to make the most of their potential financial resources.
The lack of marketing strategy in smaller enterprises is primarily due to this. PPC marketing for small businesses is the same. However, gaining the right perspective and comprehension can help them to grasp PPC marketing more clearly.
PPC Marketing: What Is It?
Having a thorough understanding of what PPC marketing actually entails will help you decide what action to do next. In essence, it's a marketing tactic in which firms or businesses produce advertising and then place bids on particular terms.
For each click on the firm's ad, the company gives the search engine a tiny payment. Along with search engine results, PPC advertisements are also frequently seen on social media sites like Instagram, Facebook, and Twitter.
PPC only charges firms or businesses when customers click on their landing page or website. Business people have a variety of platforms at their disposal for maximizing the possibilities of this fantastic marketing technique. The platforms that are available are listed below.
Google.
Facebook.
Instagram.
Twitter.
Bing.
Advantages Of PPC Marketing
There must be some good reasons why nearly every business invests a sizable sum in PPC marketing. The advantages of using a PPC marketing agency in Fort Lauderdale are numerous. We will discuss some of the key advantages of using PPC advertising for your small business in this article.
Offer quick outcomes.
Obtain a good return on investment.
increases visitors to websites overall.
Increase the awareness of your brand.
PPC data helps you with SEO tactics.
Take the top spot in the local market.
make leads in the nearby cities.
Real-time customer targeting
Retarget.
Successful PPC Techniques
PPC marketing can therefore benefit any kind of organization thanks to the aforementioned advantages. It provides a variety of opportunities, especially for smaller firms. But in order to get the full rewards, one must create a successful PPC campaign.
Here is a manual for creating PPC marketing plans for your small company. If you're new to this field, you should exercise extreme caution while using any of the tactics we've discussed.
Select the Correct Keyword
The appropriate keyword selection is essential for PPC marketing. Poor keywords will just cost you money and will not produce the same results as relevant, high-quality keywords. Therefore, do your study and choose your term carefully.
Utilize online resources that could provide some high-performing keywords in your niche. All they need to know in the industry you work in, the nature of your company, and a few other essential facts.
To maximize, be organized.
Maintaining a clean Google Adwords account is another key to PPC success. Although it may not be your style, you must be structured if you want to be optimized.
Ask yourself first what it is that you are trying to accomplish. You can choose the campaign type with the aid of the response. Consider the campaigns listed below.
network campaign for search.
only-by-phone campaign.
campaign for a display network.
remarketing effort.
Converting Ad Copy Creation
The actual content that you will write for your Facebook, Bing, or Adwords advertising is referred to as "ad copy." It will encourage folks to click your advertisement. Google and other search engines always favor displaying premium advertisements that are pertinent to the search at hand.
Make sure your text relates to the keyword and potential search terms that search engines might receive. In this manner, you can produce ad copy that will be considered to be of a high caliber by search engines like Google.
Plan Your Budget
You've allocated money just for PPC advertising. That is just wonderful. The real question, though, is whether the sum you intend to invest or can afford to invest is worthwhile. We intend to state that you are guaranteeing an amount for your business that will produce thoughtful ROI.
To see the change, you must invest at least a minimal sum. Your budget can be increased once you start seeing real results. Starting small has no negative effects, but be sure the investment is worthwhile.
Keep Your Click Machine running
PPC marketing strategies are developed by businesses, and work on them is begun. PPC campaigns are managed by companies. What's next? Is this place finished? No. They must also keep track of and evaluate the outcomes. Maintaining your clicker is necessary. Your small firm will only see the outcome it deserves in this way.
Learn more from Marketing and read What is URL rewriting?