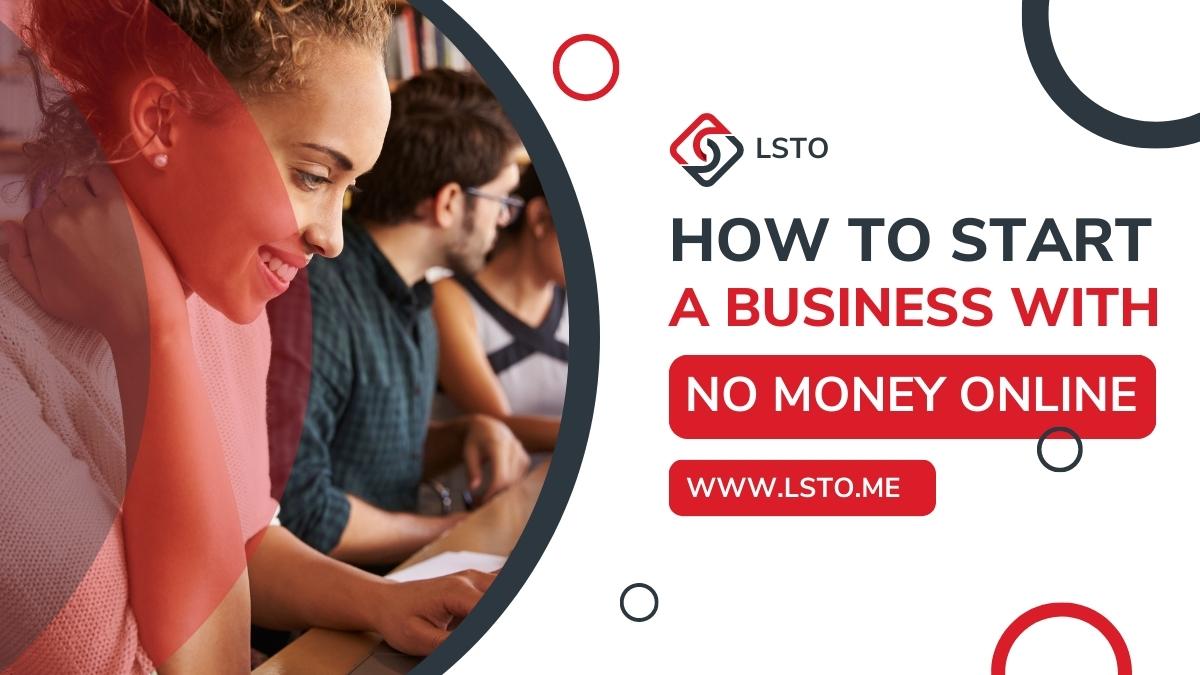 Starting a business with no money can be a difficult task, but the internet has opened up new opportunities for entrepreneurs to launch successful businesses without investing a lot of capital. It's never been easier to start an online business, even if your financial situation is tight. Fortunately, several strategies can help you get started with minimal funding. In this article, we will discuss how to start a business with no money and go over some practical tips for launching your own online business.
1. Leverage free or low-cost tools
Starting and running a business can be intimidating, especially if you don't have the capital to invest in expensive tools and technology. But with the right strategy, you can start a business online with no money. Take advantage of free or low-cost tools available online that are designed to help entrepreneurs get started quickly and easily. From website builders to digital marketing platforms, there are many helpful resources that small businesses can use to jumpstart their success without breaking the bank.
Creating an attractive website doesn't have to cost you an arm and a leg — many free website-building sites are available that allow entrepreneurs to create professional-looking websites on any budget. For example, WordPress is both flexible and user-friendly, allowing users to build custom pages without coding knowledge or experience.
2. Build a social media following
Starting a business with no money online can be daunting. But, if you take advantage of the power of social media platforms, this goal is achievable. Engaging with social media platforms is one of the most effective ways to build a loyal following and gain exposure for your business without spending any money.
Creating engaging content is the first step in building an online presence on social media. This could include writing blog posts, hosting live Q&A sessions, or creating videos that showcase your products and services. Additionally, it's important to ensure that all posts are targeted toward your target audience so that they are more likely to interact and engage with them. Finally, don't forget to use hashtags; they can help get your post noticed by potential customers who may not already follow you on social media.
3. Create valuable content
With the right strategies and a little bit of creativity, anyone can create valuable content to start a business online without spending a dime.
Creating content for your websites such as blog posts, videos, or infographics can be an effective way to attract potential customers and engage them in what your business offers. It not only serves to promote your product or services but also helps establish you as an authority in the industry when done correctly. Content marketing is highly advantageous for businesses with limited financial resources because it does not require any upfront costs; all that's needed is time, energy, and dedication to producing meaningful content.
4. Network online
Networking with the right people can open up a world of possibilities and help you expand your connections. By connecting with other entrepreneurs and industry professionals who are already successful in their fields, you can gain valuable insights and advice to help you get started on your venture.
Networking is also a great way to find potential collaborators that share your vision as well as access to resources and contacts that could prove invaluable when starting a business. Whether you're looking for advice on how to start, tips on raising funds, or partners for joint ventures, networking will allow you to explore all these avenues. With the right connections, starting a business with no money online doesn't have to be an insurmountable challenge – it might just be the key to success!
5. Offer a digital product or service
Offering a digital product or service is one of the most popular and cost-effective options. Digital products and services include ebooks, courses, consulting services, and more. These can be sold through various mediums such as websites, social media platforms, or even email campaigns.
Creating a digital product or service requires minimal upfront costs but still has the potential to generate a significant return on investment. Additionally, it allows for greater reach by allowing customers from across the world access to your offering without having to worry about inventory or shipping costs. This also provides you with more opportunities to build relationships with clients and increase customer satisfaction on a global scale.
6. Utilize affiliate marketing
Affiliate marketing is an effective technique that can help you earn commission and make money while working from the comfort of your own home. If you are interested in starting your own business, affiliate marketing is a great option because it requires minimal upfront costs and effort.
The process of setting up an affiliate program is relatively straightforward to understand. All it requires is for you to sign up for an account with the company whose product you want to promote, then create links or banners on your website that customers can click on and purchase their product or service. You will receive a commission every time someone successfully purchases one of these products through your site. This means that with little work and investment, you can potentially start making consistent income from simply promoting other people's products!
7. Look for online marketplaces
You don't need to have a lot of capital to get started, and there are plenty of online marketplaces where you can sell your products or services. Amazon, Etsy, and Fiverr are just some of the platforms that you can use to start your business and reach potential customers.
These platforms provide an easy way for people to find what they're looking for without having to search through hundreds of different websites. They also provide great opportunities for entrepreneurs who want to venture into e-commerce, as they offer many tools and features that make setting up an online business easier than ever before. Additionally, most of these sites do not charge any fees or commissions on sales that are made, so you can keep all the profits from your sales.