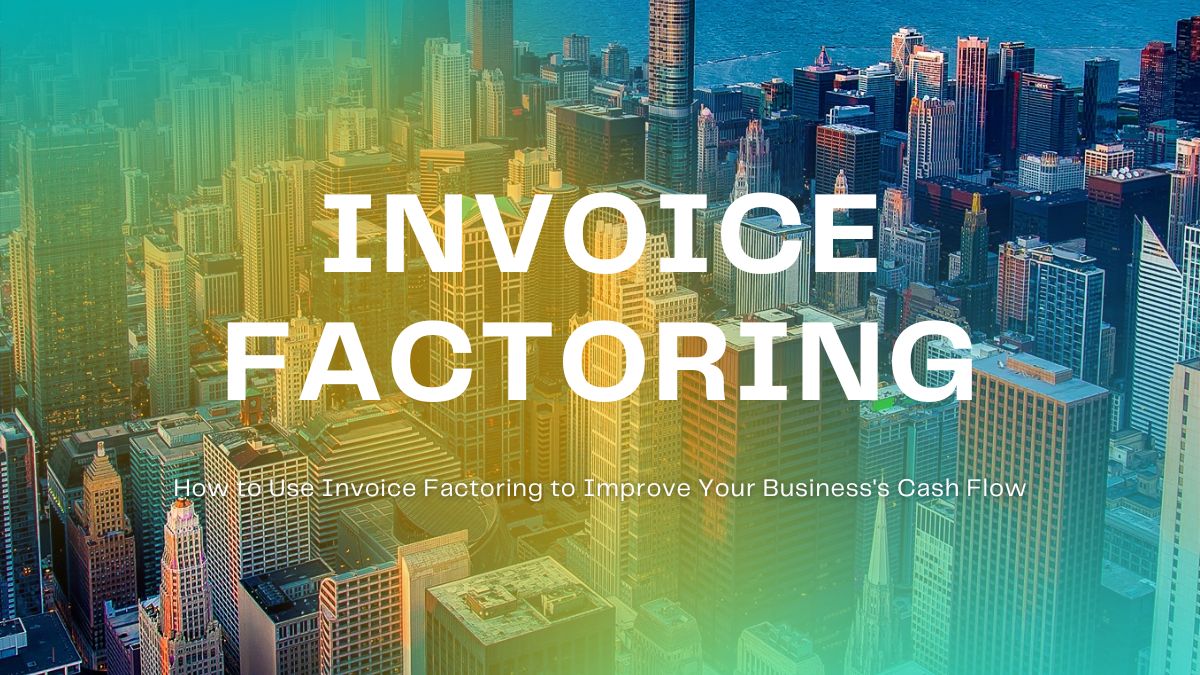 As a small business owner, you know that cash flow is critical to the success of your business. Without sufficient cash flow, you may struggle to pay bills, meet payroll, or invest in growth opportunities. One way to improve your cash flow is through invoice factoring. Here's how to use invoice factoring to improve your business's cash flow:
Step 1: Find a Reliable Invoice Factoring Company
Invoice factoring is quickly becoming a popular method for businesses to improve their cash flow. It involves selling your outstanding invoices to a third-party company, known as an invoice factoring company, for immediate payment. However, with so many invoice factoring companies out there, it can be challenging to find one that is reliable and trustworthy.
To ensure you find a reliable invoice factoring company, start by researching different options online. Look for customer reviews and ratings to get an idea of how satisfied other businesses have been with their services. Additionally, check if the company is registered with any industry associations or has won any awards for its services.
Once you have narrowed down your options, schedule consultations with potential invoice factoring companies to discuss your business's specific needs and requirements. Ask about their experience in your industry and what kind of support they offer throughout the process.
Step 2: Submit Your Invoices
Invoice factoring is a great way to improve your business cash flow by turning your unpaid invoices into immediate cash. Once you've found an invoice factoring company you trust, the next step is to submit your unpaid invoices. This process is quick and easy, making it simple for businesses of all sizes to get the financing they need.
To submit your invoices for factoring, you'll need to provide the factoring company with details about each invoice, including the customer name, invoice amount, and due date. You may also be required to provide supporting documentation such as purchase orders or delivery confirmations. Once this information has been verified by the factoring company, they will advance you a percentage of the total invoice value – typically around 70-90%.
Submitting your invoices for factoring is a great way to improve your cash flow and keep your business running smoothly.
Step 3: Receive Payment and Improve Your Cash Flow
Invoice factoring is a common practice that many businesses use to improve their cash flow. So, what is invoice factoring? It's a type of financing where a company sells its accounts receivable to a third-party (factoring company) at a discount in exchange for immediate payment. Once the factoring company approves your application and advances payment, you'll receive the remaining balance minus their fees.
Receiving payment from an invoice factoring company can significantly help small and medium-sized businesses cash flow. Instead of waiting 30, 60, or even 90 days for customer payments, they can receive immediate funding to cover expenses such as payroll, inventory purchases, or equipment upgrades. This not only helps with day-to-day operations but also allows business owners to focus on growth opportunities rather than worrying about cash flow issues.
Step 4: Manage Your Cash Flow Effectively
Cash flow is one of the most critical aspects of any business. Without proper management, it can lead to financial instability and even bankruptcy. This is where invoice factoring comes in – a financing tool that can help businesses manage their cash flow effectively. However, to make the most out of invoice factoring, it's essential to have a solid budget in place.
A budget allows businesses to track their expenses and income accurately. It helps them identify areas where they can reduce costs and avoid overspending. By doing so, businesses can manage their cash flow more effectively and make informed decisions about how they allocate their resources.
Moreover, having a budget in place also allows businesses to anticipate future cash flows accurately. They can plan by forecasting revenue streams and identifying potential gaps in cash flow before they become problematic.
Conclusion
Invoice factoring can be a useful tool for small business owners looking to improve their cash flow. By finding a reliable factoring company, submitting your invoices, and managing your cash flow effectively, you can use invoice factoring to get paid faster and keep your business running smoothly. Consider working with an experienced factoring company to see if this financing option is right for your business.