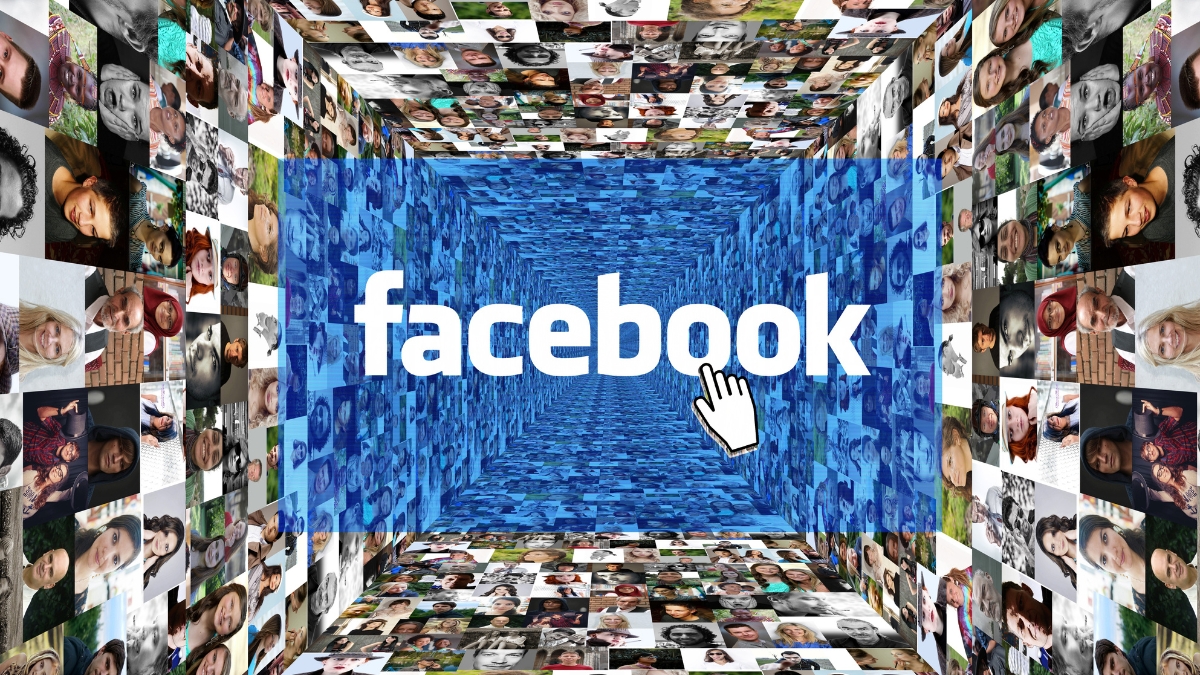 Facebook Marketplace is one of the most popular ways to buy and sell items online. It's a great way to find new and used items from people in your area, without having to leave the comfort of your home. With Facebook Marketplace, you can quickly browse through a wide selection of products and services for sale by local sellers. Plus, you can use the app to stay in touch with people who are selling or buying something that interests you.
What Is Marketplace on Facebook?
A marketplace on Facebook is a virtual marketplace where users can buy and sell items from other users. It was launched in 2016 and has grown to become one of the most popular online marketplaces. The marketplace on Facebook allows users to shop for items within their local area or search for products across the world.
This convenient shopping platform provides sellers with a way to showcase their products, while buyers can find new or used items at great prices. With Marketplace on Facebook, you can easily advertise your goods, connect with potential customers and manage sales right through your Facebook account. You can also chat directly with buyers and sellers, making it easy to negotiate prices or discuss product details before completing a transaction. With its quick and simple setup process, Marketplace on Facebook is an ideal option for both buyers and sellers looking for an easy-to-use platform that offers plenty of features without any extra costs.
Why Your Business Should Sell on Facebook Marketplace
In today's digital age, Facebook Marketplace is one of the most powerful tools for businesses to reach customers and make a profit. It provides an easy way to list products and services, with the potential to reach millions of people all over the world. With so many benefits, here are just some of the reasons why your business should sell on Facebook Marketplace.
First off, it's cost-effective. Unlike other online marketplaces such as eBay or Etsy where you may need to pay for listings or commissions when selling items, Facebook does not charge a fee for listing products on the Marketplace platform. This means that you can save money while still getting your product in front of plenty of potential buyers.
Another huge advantage is its sheer reach.
How to Sell Items on Facebook Marketplace
Are you looking to make some extra cash by selling items on Facebook Marketplace? Then look no further! Selling items on Facebook Marketplace is a quick and easy way to declutter your home or turn unwanted items into cash. Here's how you can get started:
First, log in to your Facebook account and click the Marketplace icon located at the top of your News Feed page. Then select "Sell Something" and choose one of the categories listed such as Electronics, Clothing & Accessories, Home & Garden, etc. Add details about what item you are selling including its condition, price, and description. You can also add photos to help attract potential buyers. Once done with this information click "Post" at the bottom of the page and your item will be visible to all users within 100 miles of your location.
Facebook Marketplace Categories for Sellers
You should look at some of the product categories on Facebook Marketplace for business pages. To buy and sell goods and services, you can add and remove them. Below is a list of available choices. These are listed in order of the most well-liked retail products.
Electronics
Electronics are a popular item for buyers everywhere, and Facebook Marketplace is no different. Through the Marketplace, sellers can offer their electronics for sale to people all over the world. Whether you're looking for a new laptop or just an extra phone charger, you can find it on Facebook Marketplace.
The Electronics category in Facebook Marketplace allows sellers to list their items quickly and easily. It's simple to set up a shop by creating a seller profile with product descriptions, photos, and pricing information. Plus, customers can take advantage of helpful filters that make it easy to hone in on exactly what they're looking for. With clear payment options and reliable shipping services available through the Marketplace, buyers can be sure they'll get exactly what they need without hassle or worry.
Entertainment
The rise of online shopping has changed the way we purchase goods and services. Now, Facebook Marketplace is making it easier for sellers to connect with buyers by introducing a new category specifically for entertainment products. With this new feature, anyone can buy or sell items related to the entertainment industry without having to leave the comfort of their own home.
Facebook's Entertainment category allows users to find a variety of unique products that they may not be able to get elsewhere. From vintage LPs and CDs to DVDs and video games, you can find just about anything in this expansive marketplace. Sellers are also given the ability to list their items with detailed descriptions and photos so potential buyers can make an informed decision on what they want to purchase.
Family
Family is an important part of life. Whether it's through blood or friendship, the family can bring a sense of comfort and connection that simply cannot be found anywhere else. Now, the Facebook Marketplace has taken advantage of this familial bond by introducing a new category specifically for sellers- Family.
The Family category focuses on goods and services related to families and the people within them. This includes anything from baby clothes to tutoring services for children. With this new feature, buyers can easily find what they need without having to search through endless amounts of other items not related to their family's needs. Sellers are also able to get their products in front of more potential customers who may be interested in purchasing family-related items.
Hobbies
Hobbies are a great way to explore unique interests, foster creativity, and find a sense of purpose. For those who are passionate about their hobbies, Facebook Marketplace is providing an opportunity for hobbyists to share and sell their creations.
Facebook Marketplace has recently announced the addition of a new category in its online marketplace specifically dedicated to hobbies. The new section includes items such as art supplies, musical instruments, model kits, crafting materials, and more. Furthermore, the company continues to expand its offerings with plenty of resources available for sellers interested in listing their products on the platform.
The new category is designed to help hobbyists connect with like-minded individuals and offer buyers access to items they may not be able to purchase elsewhere. With this move, Facebook hopes that users will be encouraged to pursue their passions by exploring the wide range of products available within this special section on Facebook Marketplace.
Pet Supplies
Pet Supplies is one of the many categories available on Facebook Marketplace for sellers to list their items. With over two billion people active on Facebook, this new platform is an excellent way for business owners to reach a large audience quickly and easily. For those selling pet supplies, this can be a great opportunity to showcase their products, from food and toys to healthcare and grooming items.
Facebook Marketplace has several features that help buyers find what they are looking for quickly and efficiently. Sellers can create listings with detailed descriptions of their pet supplies, as well as photos and videos of the products in action. This allows customers to get a better idea of what they're buying before making a purchase decision. In addition, sellers have access to analytics tools that let them measure how successful their posts are and what kind of response they're getting from potential buyers.
Toys and Games
The Facebook Marketplace is an online shopping platform that allows users to buy and sell items directly from other users in their local community. With the recent addition of a Toys and Games category, this marketplace has become even more user-friendly for those looking to buy or sell these types of items.
With the Toys and Games category, shoppers can easily access items like dolls, action figures, board games, puzzles, and more! Sellers on the platform will also find it easier to list their toys and games in this specific category. Secure payments through Facebook Pay make it easy for buyers to purchase with confidence. In addition, buyers can set price filters based on the type of item they are looking for so they don't miss out on any deals.
How to Place Facebook Marketplace Ads
Are you looking for an easy way to get your products and services out there? Facebook Marketplace Ads are a great way to target potential customers. They are relatively easy to place, with just a few steps involved. Here's how you can place Facebook Marketplace Ads:
First, log in to your business's Facebook account and click on the Marketplace tab at the top of the page. Next, click on "Create Ad" and fill out all the necessary information such as product/service details and budget information. You'll also be asked to choose an audience for your ad; this is important as it will help ensure that your ad reaches people who may be interested in what you're offering. After that, review your ad settings before submitting it for approval by Facebook. Once approved, you can expect your ads to start appearing within 24 hours of submission.
Tips for selling on Facebook Marketplace
With the rise of social media, more businesses are turning to Facebook Marketplace as a platform for selling their products. As a seller, you should be well informed about the tips and tricks for successfully selling on this popular platform. Here are some helpful tips for sellers on Facebook Marketplace:
First off, it's important to have a good understanding of how Facebook Marketplace works. Familiarize yourself with the different fees and rules associated with selling on this platform so that you can maximize your profits and minimize any potential losses. Additionally, make sure that your product listings include clear pictures and descriptions to increase their chances of being seen by potential buyers. It's also important to be quick in responding to inquiries from customers as they may move on to another listing if they don't hear back from you quickly enough.