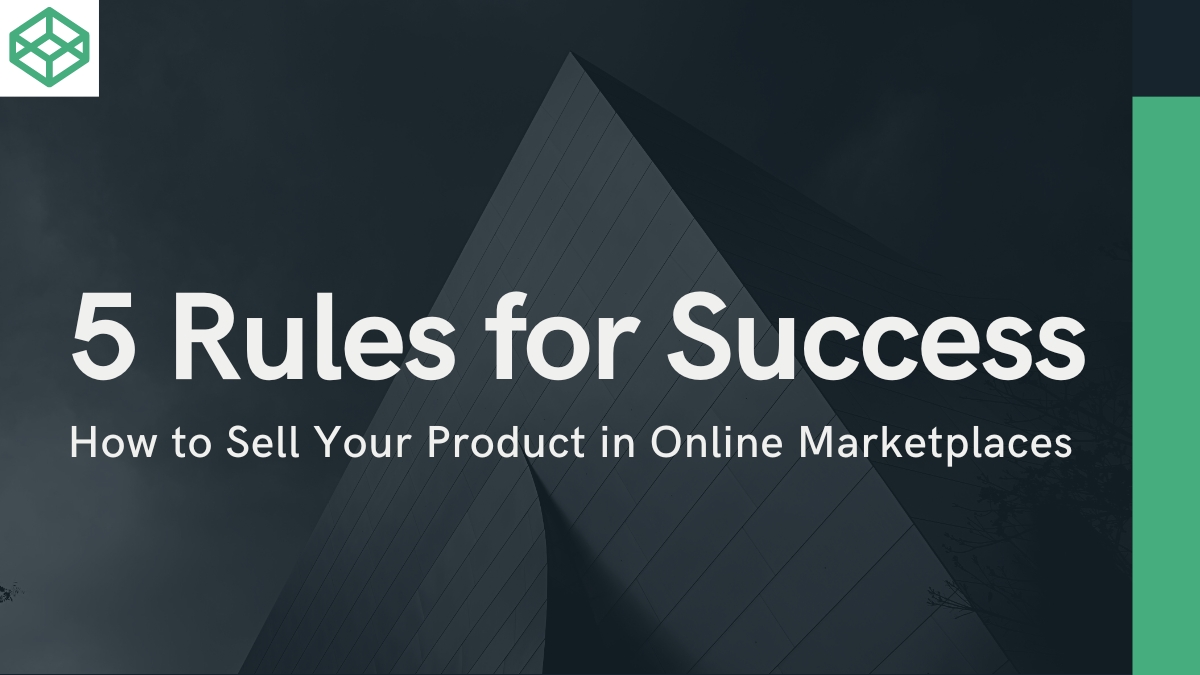 With the growth of technology, it has become easier than ever to reach global customers by selling products in online marketplaces. However, with this opportunity comes a variety of challenges and it's important to understand the rules for success when selling products online. In this article, we will explore five key rules to help you successfully sell your product in online marketplaces. With these rules as your foundation, you can confidently start selling your product and make the most out of this great opportunity.
Who are the biggest online marketplaces?
Online marketplaces are becoming increasingly popular for making purchases, providing a convenient and cost-effective way to shop. By partnering with vendors and businesses, these online platforms have become the go-to sources for many buyers in search of everything from apparel to electronics. With so many options available, who are the biggest online marketplaces?
The four biggest players in the ecommerce space today include Amazon, eBay, Walmart, and AliExpress. As the top names in global retailing, each offers an expansive selection of products at competitive prices. Amazon has become an industry leader by offering its Prime members access to free shipping and exclusive deals; eBay's auction format makes it easy for buyers to get great deals on items; Walmart offers convenience through its same-day delivery service; while AliExpress provides customers with access to low-cost goods from international suppliers.
Successfully selling your product in online marketplaces
1. Define your online marketplace strategy
When it comes to selling your product in online marketplaces, an effective digital strategy is key. An online marketplace strategy will help you increase the visibility of your product, attract more customers and grow sales.
Your online marketplace strategy should include plans to create an engaging customer experience with a well-designed website or mobile app interface. Utilizing SEO (search engine optimization) tactics such as keyword targeting and optimizing content can help you reach more potential customers by increasing visibility on search engines like Google and Bing. Additionally, using targeted advertising campaigns on social media platforms can allow you to narrow down the audience that would be most interested in your product.
Furthermore, leveraging data analytics tools allows you to track customer behavior, understand their needs and preferences better, identify trends in the market and tailor new strategies accordingly.
2. Double down on content and images
It's no secret that selling products in online marketplaces can be a great way to get your product out there. In today's digital world, it's more important than ever for businesses to take advantage of the various online platforms available. To maximize success and increase visibility, businesses should double down on content and images when selling products in online marketplaces.
Having an attractive image of your product is key for gaining attention from potential customers scrolling through online lists of items. It's also essential for creating a lasting impression that encourages customers to click or purchase. Not only will this boost traffic, but it will make them more likely to remember your brand and revisit it later down the line. Writing captivating descriptions is another must; they should be accurate, easy to read, and informative enough that customers are confident in their decision to buy from you.
3. Price it right
When it comes to selling products in online marketplaces, pricing is essential. Setting the right price for a product can make or break your sales success. It's important to understand that pricing isn't just about money; it's also about setting yourself apart from the competition, creating an attractive offer, and appealing to customers.
To price your product correctly, research what similar items are selling for in the online marketplace. This will give you an idea of what customers are willing to pay and help you find ways to differentiate your offering from other competitors. Make sure you factor in all costs associated with producing and shipping each item into your overall cost so that you can ensure a reasonable profit margin when setting prices. Additionally, be sure to review prices periodically as market trends change over time and adjust accordingly if needed.
4. Invest in marketing and merchandising
The world of ecommerce is rapidly expanding. With more people shopping online than ever before, businesses need to capitalize on this trend. Investing in marketing and merchandising can help your business reach a larger market and increase sales. Here are a few tips on how to use online marketplaces to sell your product.
By leveraging the power of online marketplaces, you can give shoppers access to your products from any location at any time. You should also consider investing in services like search engine optimization (SEO) so that potential customers can easily find you among the competition. Additionally, creating compelling visuals and descriptions will draw customers in and pique their interest while providing useful information about your product or service.
5. Social proof your products
One of the most effective ways to sell your product in online marketplaces is through social proof. Social proof is when a customer reviews and recommends a business, product, or service on a public platform. It helps customers make better purchasing decisions and increases brand credibility. When customers are confident in their purchases they are more likely to purchase from you again.
When it comes to making sales in online marketplaces, having strong social proof is essential for success. Customers want to know what other customers think about your product before they commit to buying it. Reviews from existing customers create an environment of trustworthiness that leads potential buyers to decide whether or not they should purchase your product. Additionally, when potential customers see that others have purchased the same item, it can help them feel comfortable with their decision as well as increase their willingness to spend money on the product since others have already done so.